David and Nicole Binion return to TBN Praise and you're Invited

David and Nicole will be back at TBN in Dallas for another live recording THIS MONDAY EVENING, February 4. The upcoming Praise! special event Diversity in Worship will air on TBN soon after it is recorded.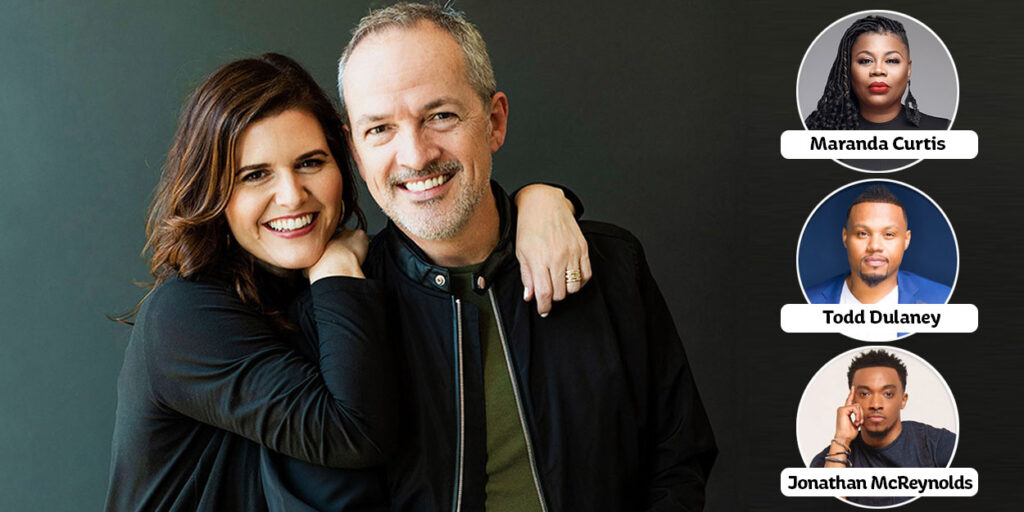 This will be David and Nicole's first time back in the TBN studios after the live recording of their latest album there in 2018. The TBN live stage is set for an epic night and we want YOU to be a part of the strictly limited studio audience.

Having regularly hosted the TBN program Praise! In the past, David and Nicole are excited to be back in the familiar Dallas studios and eager to introduce the three very special guests who will join them on stage: Todd Dulaney, Maranda Curtis, and Jonathan McReynolds. Like we said…amazing.

Todd Dulaney

Todd is a Grammy nominated Worship Artist well known for his contemporary and soulful style. He has built an extensive performance résumé, working with Grammy-winning gospel artist Smokie Norful and others including Fred Hammond, Donnie McClurkin, and Michelle Williams.
Todd's solo debut, Pulling Me Through, was released in 2011 and appeared on the Billboard Top Gospel Albums chart two years later. The album led to a record deal with Entertainment One, which released his gospel-charting version of "The Anthem" in spring of 2015. The song appeared on A Worshipper's Heart, released in 2016 with the album reaching number one on the gospel chart. Todd released his third full-length album, Your Great Name in 2018.
Jonathan McReynolds
Grammy-nominated gospel singer Jonathan debuted his latest full-length album Make Room at #1 on Billboard's Gospel chart and garnered a historic 1.3 million streams in the first week!
Already hailed as the best album of 2018 and an instant Grammy favorite, the album features Not Lucky, I'm Loved, which gave Jonathan his first #1 song on Billboard in September 2018.


Maranda Curtis

Maranda's debut EP, The Maranda Experience, Vol. 1, created a stir on release when it debuted at number one on Billboard's gospel chart.
Maranda has shared the stage with gospel artists such as Kurt Carr & Pastor John P. Kee. She formerly served as a Worship leader at the Potter's House Dallas and is now at All Nations Worship Assembly in Chicago.

Details
Date & Time
Monday, February 4, 2019
Doors Open at 6:00 PM
Recording Starts at 7:00 PM
Location
Trinity Broadcasting Network
2900 W Airport Fwy
Irving, Texas 75062.
We're expecting a full house to celebrate the goodness of God and this is your invitation to be a part of the live audience at TBN. Just click the link below to RSVP so we can provide you all of the important details as we get close to the event and to make sure your seat is secured.
Although seating is limited we are not restricting the number of people you may register. However, we must ask that you provide full name and valid contact email for every person if registering a group of two or more. This will enable us to ensure that correct information and instructions can be delivered to all attendees as needed.