"Worship is the sound our life makes"
For David and Nicole Binion, this is an undeniable truth. Leading worship before a crowd of thousands, writing songs for the next album, or leaning in with the kids for an impromptu song at the piano, so much about life resonates with sounds of hope and faith.
We sat down for a quiet conversation with David and Nicole so we could write their official biography. In the end, we have simply shared their story. From the beginning they have trusted their relationship with the Lord, and followed the path before them. From years spent with Revivalist Tommy Tenney, through the challenges of itinerant ministry, and the pure joy of collaborations with gospel songwriter Andrae Crouch, to today, pastoring their own Dwell Church in Dallas, Texas.
Life's Song
Throughout life there have been three constants for David and Nicole Binion — music, faith, and each other.
Though born twelve years apart so much of their life experience seems in perfect parallel. Their differences simply reinforce how perfectly they "fit."
If you love to see David at the piano leading worship, or you're a dedicated follower of his impromptu worship sessions on Facebook, you're probably struck by his ability to play, to switch from song to song, perform requests from any time or artist at a simple mention. What will stop you in your tracks though, is the answer that comes when we ask David about his musical beginnings –
"I started taking piano lessons and I took them for… three to four, maybe five months when I was about six, and that's all the music education I ever had, was these piano lessons, because it just came to me naturally. By the time I was seven or eight years old I was playing in church."
And there's no surprise when Nicole tells us she also was singing in church at the age of seven. And that is when she experienced her very earliest revelation of the presence of God.
Growing up with God
A long-time friendship between families brought David and Nicole to the same vacation spots and family get-togethers in the very early days, but with more than ten years between them, they never really crossed paths as children. By twelve David had written his first song. Still performing Southern gospel with his family at fifteen, he began writing in earnest, producing seven or eight songs in just two weeks. It was these songs that would put David on a plane for Nashville and launch his career as a recording artist.
It was a performance by the Binion family at a Kentucky church where The Happy Goodman Family worshipped, that changed everything. David's first "in-person" meeting with Rusty Goodman came at the end of that performance, when Rusty took him to a nearby phone and called the Head of Word Music. Introduction made. Next day meeting arranged. Life changed. David was signed to Word Music immediately, and for the next decade would write, record, and perform across the country.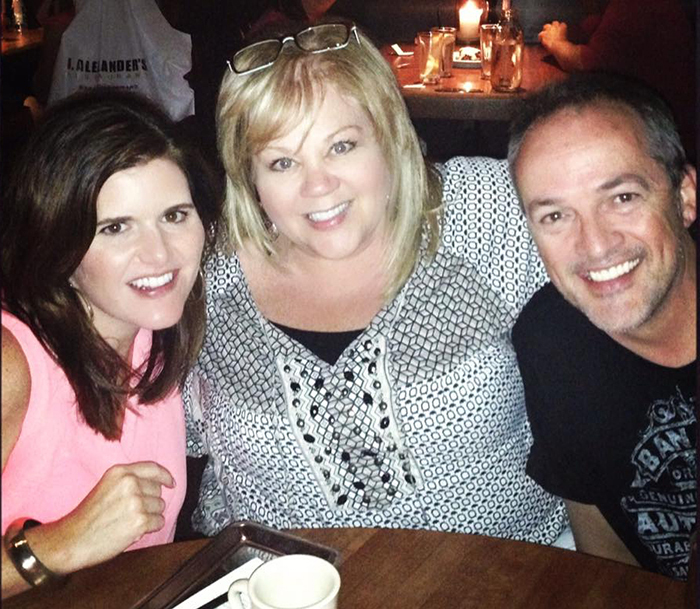 Giving voice to faith
Ask Nicole about the plan for her life, and the answer is no surprise either:
"I always wanted to sing. From the time I was little I just knew that was what I wanted to do with my life, period."
Nicole Binion was born to sing, and through her early teens, that is exactly what she did, bringing joy with every performance. With dreams  of a career in musical theater, she would sing regularly at church, school and a variety of other venues and events. When Nicole's Mom (church choir director at the time), invited David, his sister Lisa and brother Bobby to come sing at their church as part of their traveling ministry, the two families would connect again as friends.
It was clear by the time her family moved to Family Christian Center in Indiana that Nicole was more than ready to take her place in the adult choir. And so she did. At fifteen Nicole was the youngest member of the adult Worship team, and over the moon when she learned David and Lisa Binion were coming to serve as Worship Leaders at the church. Both Binions had become like a big brother and sister to Nicole, whose dream was to "sing just like Lisa."
Pieces come together
When it came to God's plan for their future together, David was last to get the memo. It came out of the blue, as he headed home from spending time with a couple in the church who had been going through some difficult things.
I'm not even thinking about marriage, except that I helped these people, then all of a sudden God speaks to me, while I'm  driving down the Dan Ryan Expressway in Chicago Indiana area…Nicole is the one for you…I just had this strong nudging from the Spirit that Nicole was the one for me."
Taken aback by the moment, David explains he initially did not know what to do. But raised with a heart to obey and go where God leads, he made the decision to go first to Nicole's parents. Imagine his surprise on finding he had their support. David would learn later of the chat between Nicole and her Mom almost a year earlier. When Nicole shared a similar urging of the spirit, her belief that David was the man she was to spend her life with, the response was unexpected too. The very wise Mrs Marti Power simply counseled her daughter to continue praying and to follow the plan God has for her life.
Living the Word
Two years after that momentous revelation on the Dan Ryan Expressway, David and Nicole married and began their life of ministry together. Continuing to serve at Family Christian Center, they worked alongside Pastor Steve Munsey and wife Melodye through the first years of their marriage. Much happened in this time.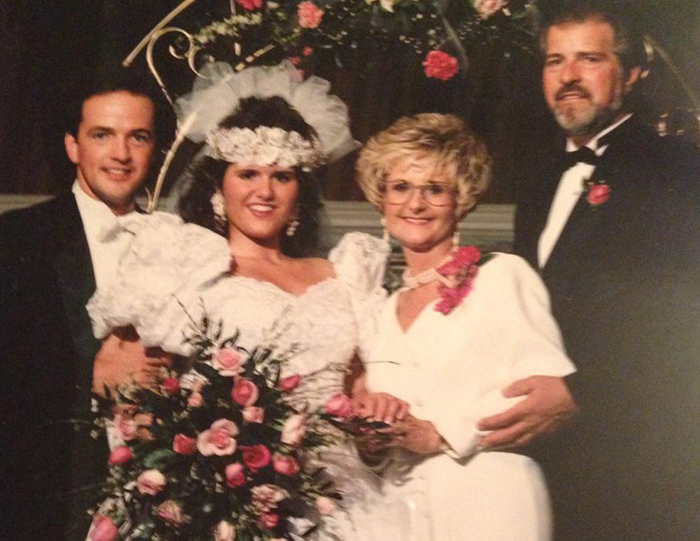 Besides leading worship together, David and Nicole also appeared in the most significant annual event at Family Christian Center – the passion play, Jesus of Nazareth. The play had been written by Steve Munsey when he was just nineteen years old, and grew in popularity each  year. There could be no more obvious choice for the role of Jesus than David Binion. And so it was that David captivated audiences, reprising the role every Easter, for ten years in a row. Ask him about it today and he'll happily talk about his connection to the role and can even tell you how many times, in all, he has "been crucified and resurrected" on stage.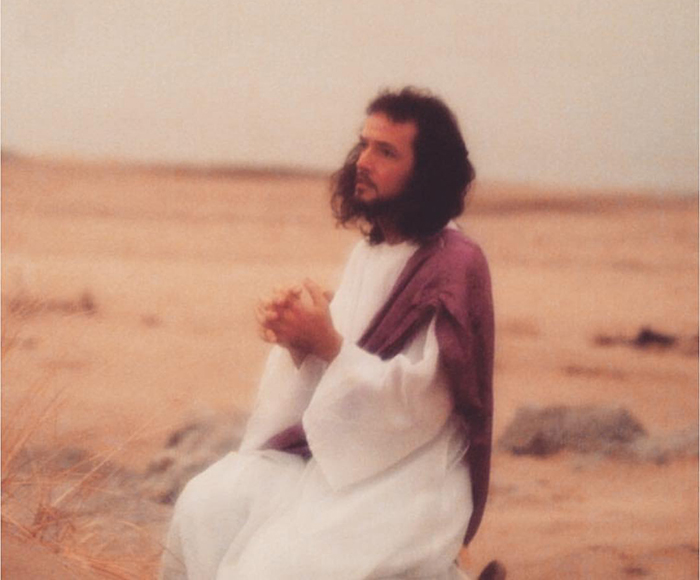 When a season of revival began sweeping through the Indiana church, sparked by the visit of renowned pastor, Tommy Tenney, David and Nicole were deeply affected. This three month period at Family Christian Center was pivotal for them both. David explains how they were moved to a new challenge after this powerful expression of the presence of God.
When this move came – when God wrecked us. I'd seen everything. I'd experienced everything that one would imagine could be possible to experience in the presence of God, but somehow He showed up this night, in a way I didn't even know was possible.
Nicole joins in to help explain the feeling when this move lifted. They simply felt they could not go back to "church as usual." As David looks back on this time we catch a glimpse of what continues to sustain him in this high-energy ministry lived out over more than two decades.
That three month period shaped what we are today…that keeps me going because I discovered a place in His presence…the more of God that I know is available. That doesn't happen all the time, but I know it's available. I know it's possible, and that's what drives me to worship week after week after week, because I believe at some point we'll taste it again.
And so they left Indiana, traveling full-time with Tommy Tenney and the God Chaser movement.
Chasing God
Early in 1997 came the news that David and Nicole would be blessed with their first child, and it was in the last months of Nicole's pregnancy that the Lord spoke to them both. It was time to step into a new season of ministry.
Denver Cole Binion was born in October of 1997 and despite the challenges of growing a young family, again they followed the urging of the Spirit, resigned their ministry position at Thanksgiving and launched into full-time itinerant ministry in February of 1998.
Nicole has a simple explanation for her own fortitude in taking this step with a four month old baby to care for.
The timing of God as always, not our timing… but that was what pushed us into leaving the nest and launching out.
So they traveled…and worshiped…and brought the Word to church communities across the country. There were moments that would touch them deeply and move so many others through those years. Moments like the Judah conference of 2001 with Bishop Clint Brown, an experience people still recall when meeting David and Nicole today.
it's like, in a moment…God took the roof off and just poured himself in for about thirty minutes.
There were albums. The Sound of Heaven came out of this one special night of worship. And  there were times when songs were birthed from a spontaneous connection between David and Nicole Binion when they worshiped. There were conferences, church appearances, "God moments", and divinely orchestrated collaborations across ten breathtaking years of spirit-led ministry.
A new covenant
Feeling an overwhelming hunger for more, and with Cole and daughter Gracie at an age where their parents felt they needed to be "plugged-in" to a strong and nurturing home church, it was time to rethink the way ahead. After eight years based in Nashville, but very little time actually spent there, it was another momentous drive home that would change the course of their lives and ministry.
A long time connection with Pastors Mike and Kathy Hayes, made during their time in Indiana had brought David and Nicole to Covenant Church in Dallas many times as they ministered across the country. Returning to Covenant each year for a Worship Weekend that had become something of a tradition, there was always a special sense of belonging.
Headed home from church in Nashville on a rainy Sunday with a sense of spiritual frustration, of not being able to find a church where they really 'fit', the decision was made.
Let's just put the house up for sale, and move to Dallas, and go to Covenant Church.
Clearly the decision was the right one. Before they could get a sign in the yard, people found out the house was for sale. A bidding war followed, and the sale closed in two weeks. It was time for David and Nicole to bring their young family home to Texas, almost a symbolic closing of the circle. They soon settled into the congregation at Covenant Church in Carrollton, just a couple of hours from Fort Hood and Killeen, where the Binion and Power families had first  met all those years before.
We are Worship
Still traveling part-time and attending Covenant Church when they were at home, it was clear they had found their spiritual home in Dallas. By 2008 Pastor Mike Hayes asked Nicole and David to come on staff part-time, and a year later they were appointed full-time Worship Pastors at Covenant Church.
The fifth member of the family, Carson, was born after the move to Dallas.
And so David and Nicole Binion continued to lead, to mentor, and to nurture. Sharing their talents and their ministry. The traveling ramped up as they lead the team at Covenant to write and record new albums. With the success of the Take Heart Album Tour, and the 2017 album Sand and Stars David and Nicole toured most often with other members of the Covenant Worship team. With dates all across the country, their ministry continued.
Early in 2018, that familiar urging of the spirit came again – it was time to step out once more in faith and pursue the vision the Lord had given to them almost a decade earlier. That vision was for Dwell – first taking shape as a revival movement, then turning unexpectedly into a church plant! When Dwell Church opened the doors for its inaugural service in September 2018, David and Nicole were installed as founding pastors and began ministering to Christ followers in Dallas and beyond with Sunday services live streamed each week.
Since making the move to establish Dwell Church, David and Nicole have continued to write, record and tour.  It has given them great joy to have daughter Gracie also signed to the Integrity Music label. Promoted as Madison Grace Binion (MDSN), Gracie features on their 2018 album Dwell: A Live Worship Experience , delivering the hauntingly powerful single Hunger. Younger son Carson and Gracie both feature in live tracks included on the latest album, Dwell: Christmas. And lately Cole Binion has occasionally taken his place on the stage with the Dwell Worship team, revealing another Binion voice gifted from God.
Theirs is a beautiful story, and there is still so much to come. As the younger Binions begin to live out their passions and talents, it is clear the precious gifts of words, music and faith, so much a part of David and Nicole's life together will continue. Passed to their children, an indelible legacy flowing from the favor of God.
David and Nicole are the Picasso and Mona Lisa of worship—so timeless! ~ John and Joslyn Brockman