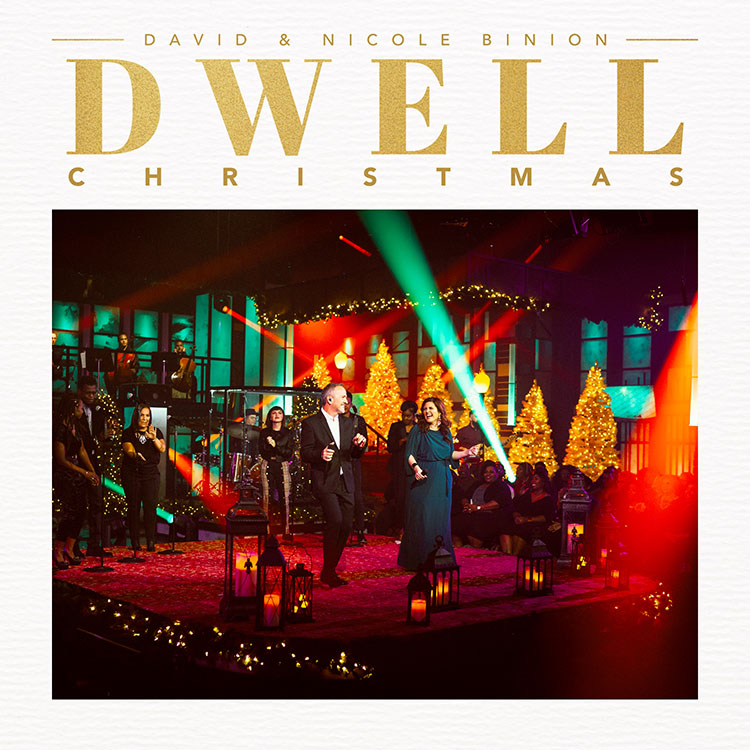 Released for 2019 Holiday Season.
New Christmas Songs and Classic Carols a Joyous Mix
The songs for Glory of Eden began to take shape more than two years ago as David Binion sat for days in the dark, his sight threatened by a fast-growing corneal ulcer. This extraordinary new album release was born from those hours of darkness. Though his physical vision was almost gone, David experienced a spiritual vision clearer than he had ever known before.
After weeks of medical treatment, David underwent a corneal transplant which completely restored his sight. But through those hours of darkness, as David began to understand the enormity of the new "vision" God was opening up for him, he began to write. A firestorm of raw journaling that would evolve over time into fourteen incredible new worship songs. These are the songs that make up Glory of Eden.
Recorded live at the Dallas studios of Trinity Broadcasting Network (TBN), Glory of Eden features guest appearances by the Binions' daughter MDSN, along with great friends Maranda Curtis, Todd Dulaney, Travis Greene, Steffany Gretzinger, and William McDowell.
With an artist list like this, it was obvious from the beginning that Glory of Eden would be a standout album. Excitement was palpable in the TBN studios as the audience of more than 400 began gathering for the second of two breathtaking live worship events on August 13 last year.