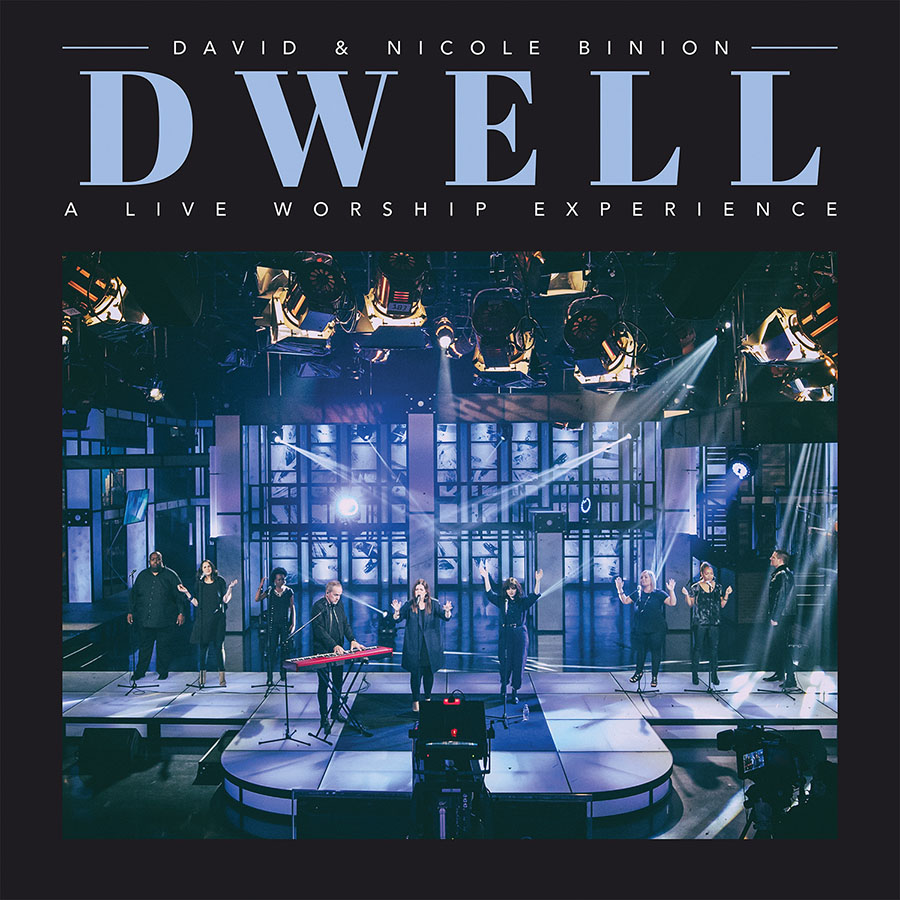 Live Worship album latest from David and Nicole Binion
In their first duo album in almost ten years David & Nicole Binion brought together a live audience more than 500 strong for the recording of what we believe is their best album to date. This was no small achievement as they've released 15 albums together in their worship career.
The Dwell album was officially released worldwide on August 3rd, 2018 and is available for sale via online music platforms.
Everyone who purchased in advance where able to download "Joy Never-Ending," "My Soul Follows," "Hunger," and "I Can't Stay Here" in a generous pre-order offer that was made available first to those who were on the Binion's exclusive email list.
Dwell: A Live Worship Experience was recorded at the TBN Studios in Dallas, TX. Numerous friends traveled to Dallas, making guest appearances and singing background vocals, but most importantly the presence of God was tangible in the room!