If you haven't already heard the good news we're planting a church in Dallas, TX. Launch Sunday will be here in a few short days and we can't wait to see what God has in store for us all!
Over the past few months there have been so many things to do, so many details to take care of, and so many challenges to face so we could be ready for launch. Through all of this we have felt the immeasurable love and encouragement you have given us through personal messages and visits, and the many gifts and blessings you have shared with us. You all are so special to us, whether here on the ground as a Dwell Church volunteer, or praying and supporting us from afar.
So, we wanted to be sure you know that you are invited to join us Sunday, September 9, at 10:00am to witness the beginning of this thing the Lord has created for us all to witness. If you're one of those who can't make it in person, please watch for a Facebook Live broadcast on the day so you can share in the celebration too.
Location
Noah's Event Center
351 Southwind Ln
Fairview, TX 75069
So much more than starting Sunday services
It's important that we begin the life of the church as we intend it to continue. So, in the hope of positively impacting others in the Dallas community from Day 1, Dwell Church is getting started by hosting a charity furniture drive at the launch in partnership with Dwell With Dignity. We're calling this initiative #DwellGives and we encourage you to be a part of it by bringing and donating a piece of gently used furniture to share with families in need.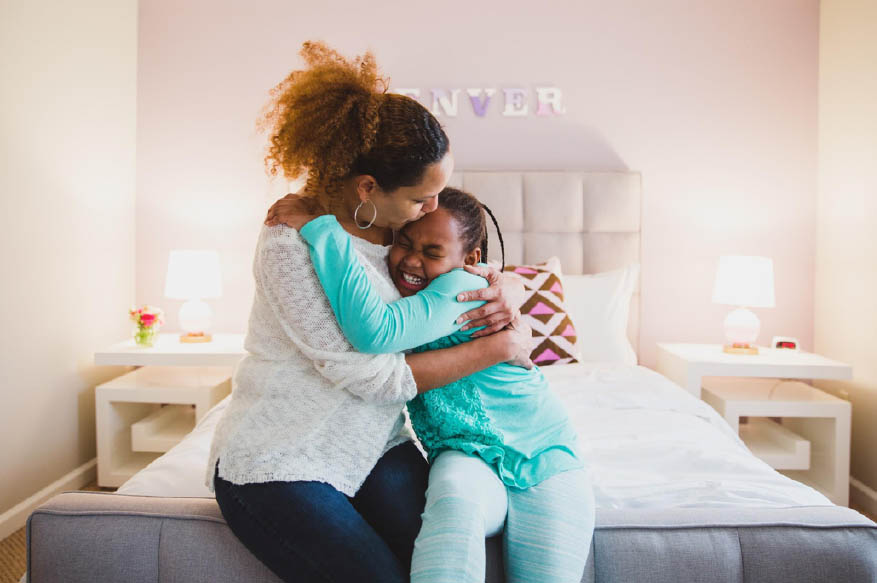 We'll work side-by-side with Dwell With Dignity volunteers to accept and stage your donated items before the service, and to load them for transport to the charity's warehouse in the Dallas Design District afterward. All you need to do is bring that special piece you want to be a blessing in someone else's home to church on September 9. Our volunteers will do the rest.
This partnership between Dwell Church and Dwell With Dignity is important to us. As Founding Pastors, we intend Dwell Church to be an active part of the Dallas community. This is our way of beginning to forge strong bonds locally by serving our neighbors.
What does Dwell With Dignity do?
Dwell With Dignity has served the Dallas metroplex since 2009 with a mission to "help families escape poverty and homelessness through design; one household at a time." They work alongside local service agencies, helping families transition from homelessness to self-sufficiency. To date, 130 families have had their new living space transformed into a "home" by the non-profit.
So, please join with us in bringing an item of furniture that will bless a family on the verge of a new future!
What can I donate?
There are definitely some simple rules to follow when choosing a piece of furniture to donate. The homes furnished by Dwell With Dignity are typically very small one to three bedroom apartments. The aim is to provide functional, safe, family-friendly furnishings that look great! This is an important piece of their mission to help families dwell with DIGNITY.
When donating, please keep in mind that Dwell With Dignity can use small-scale pieces in good condition. Scratches, dings, tiny cracks, and minor wobbles are okay. Furnishings that are broken, missing important pieces such as legs, arms and/or bases are not okay. And we can't accept furniture items with glass tops/shelves or mirrored furniture. These types of pieces are not very family friendly and also heavy for volunteers to move up several flights of stairs.
Rule of thumb: If we can sand it, paint it or apply a coat of stain to make it look great – we can use it! If you're unsure about your planned donation, don't hesitate to ask by emailing info@binionworship.com or call and talk to Dwell With Dignity at (214) 599-7974.
Here is a simple list of items we can accept from you when you arrive for church on September 9:
Furniture Items We Can Accept
Headboards; Twin, Full and Queen
Dressers
Chest of Drawers
Dining Tables and Chairs
Occasional Tables (Coffee Tables, Side Tables, Consoles)
Nightstands
And a List of Items We Cannot Accept
Armoires
China Cabinets/Hutches
Media Cabinets/Stands
King Headboards
Bunk Beds
Bookshelves
Used Cribs/Highchairs
Upholstered Items
We're excited to see all of these special items brought together, and to pass them into the hands of the amazing volunteers at Dwell With Dignity as we celebrate this very special day in the life of Dwell Church.
We can't wait to see you (and your special gift to a Dallas family) on Launch day!
Special Note for those of you who can't be with us in person – if you wish to contribute to the #DwellGives charity furniture drive, please email info@binionworship.com. We will be happy to share with you other ways that you can help.