This is your invitation to be part of the live audience
Just a few days ago David and Nicole hosted Todd Dulaney, Maranda Curtis, and Jonathan McReynolds at TBN in Dallas and what a night it was. The house was packed and God's presence was tangible.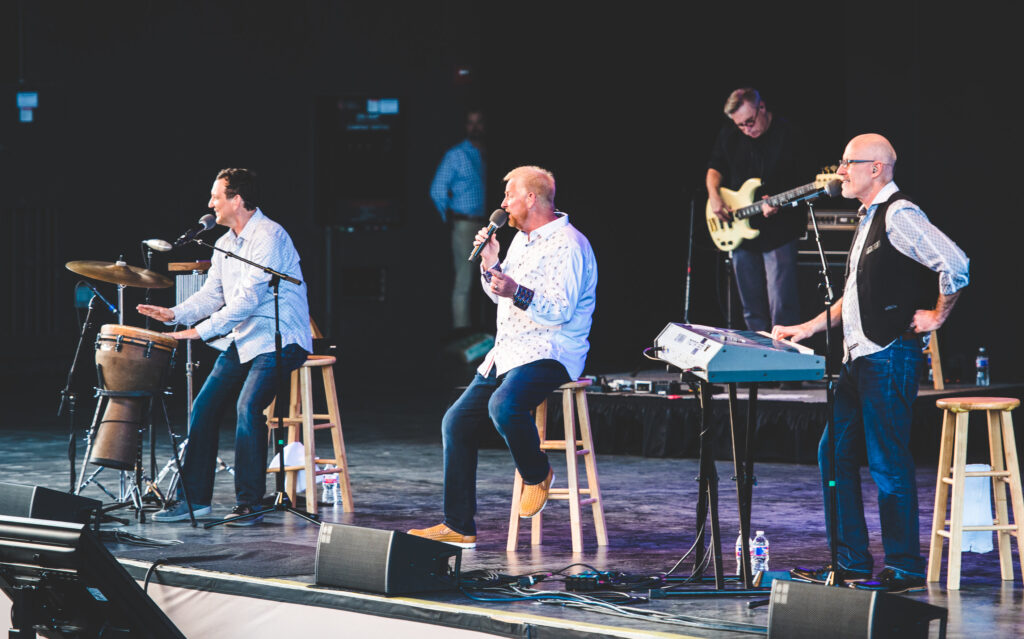 On Tuesday, March 5th, we'll do it all over again and this month our special guests will be internationally known pastors and worship leaders Phillips, Craig & Dean. This, too, will be an unforgettable, power packed night.
You may recall this special event had been previously scheduled for September 17, 2018, but due to unexpected circumstances – an emergency surgery for David – the show with Phillips, Craig & Dean had to be cancelled at the last minute.
But you can't keep a good man down! David is back and stronger than ever, as anyone who was at TBN for the Diversity in Worship night will attest.
We want you to be a part of the live audience that will usher in the presence of God. We know demand for seats will be intense, so our recommendation is to register as soon as possible.
Pastors first and foremost
For more than two decades Randy Phillips, Shawn Craig, and Dan Dean have juggled responsibilities as pastors and recording artists. Their impressive list of 14 albums and counting includes many chart topping original songs – a testimony to God's faithfulness in their lives and ministry.
Randy pastors at LifeAustin in Austin, TX, Shawn pastors Crosspoint Church in St Louis, MO, and Dan pastors Heartland Church in Carrollton, TX. Despite the heavy demands of their long-established traveling and recording schedules, all consider themselves pastors first and have a strong commitment to being at home with their congregations on Sundays.
Let's fill the room with worship
David & Nicole have been longtime friends of Phillips, Craig & Dean and are so excited to host them for the Praise! program. They would be honored to have you join them and fill the room with worship. What happens in that studio will go all over the world! What a privilege it is to release the presence of Jesus globally.
Just register below to let us know you're coming. You're welcome to bring family and friends, but be sure to list the name and email address for each person in your group.